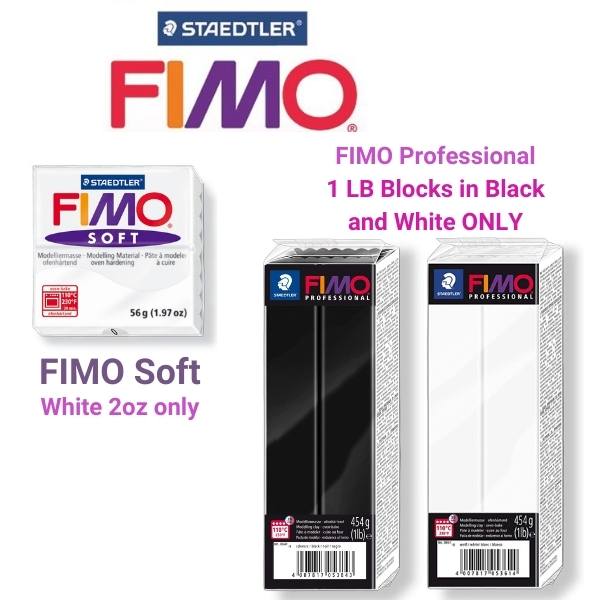 Lots of FIMO White and Black Oh MY!!!!
You are already aware that all retailers are experiencing shortages of white and black polymer clay and we are too.
We realize that so many of your designs rely on a good supply of both colours so we decided to bring in 1 LB blocks of white and black FIMO Professional for you and also FIMO Soft white 2oz blocks. Find them here.
Supply is limited.  Yes, Fimo can easily be mixed with other brands of polymer clay to achieve your desired consistency.
Have you tried the FIMO Leather Effects yet?
We are still offering the Leather bundle (you can save when you buy our bundles) but we also offer each of the 12 colours as open stock and in the starter pack.
Why not try something new? Earrings look absolutely amazing made with leather effects.