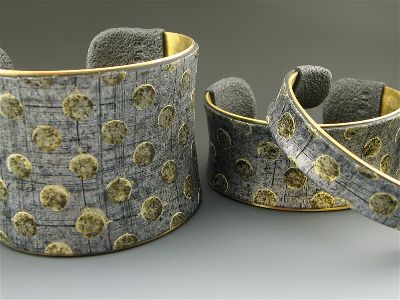 I'm sure you have noticed the recent surge in popularity of stacked bracelets and bangles.
Brass bracelet forms have been elevated to new heights thanks to some polymer clay artists.
The examples below were all created by Betsy Baker of Stonehouse Studio.
If you missed our other blog post featuring the examples by Louise Fischer Cozzi you can see them here.
So often when something becomes popular, the desire to emulate what you see is  riddled with frustration and short lived because the supplies needed are impossible to find. (sigh)
We've been stocking these forms forever and we've recently added some new styles too.
The great news is, that we have a huge selection of forms to choose from here!