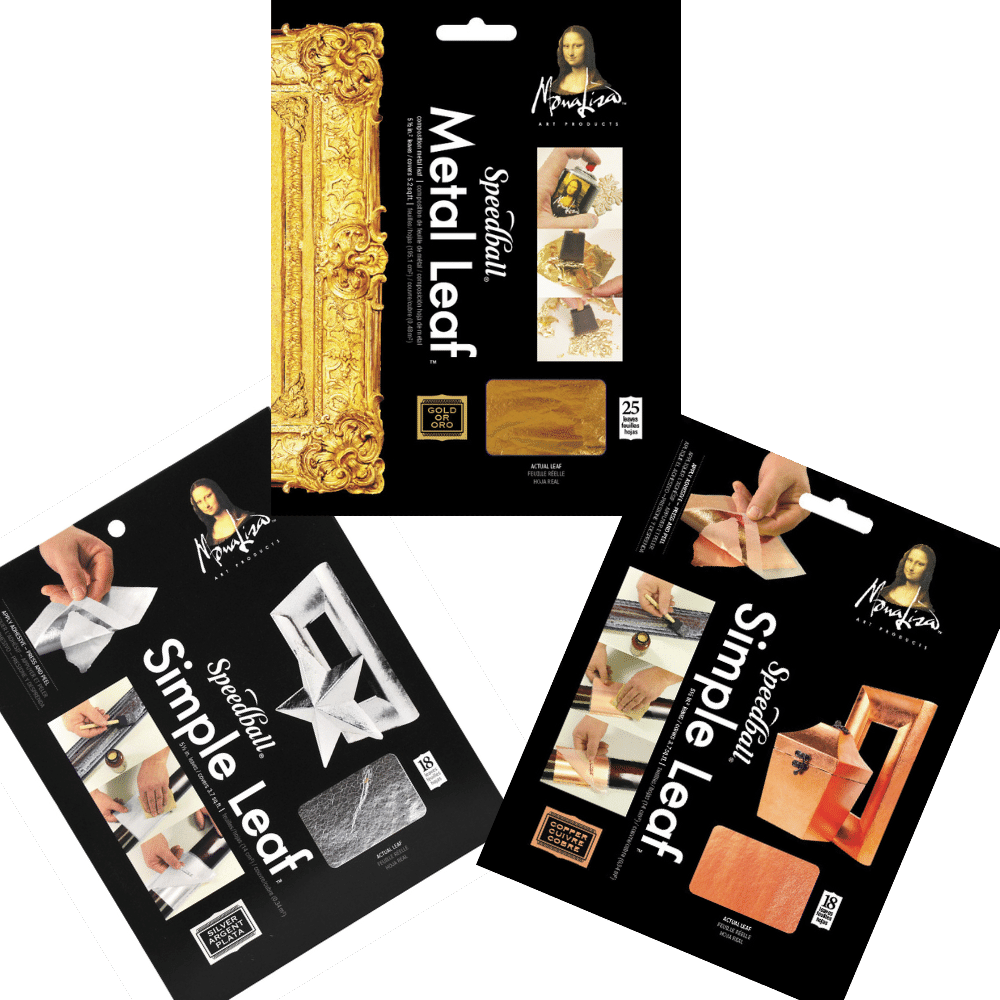 A few NEW items in our shop!
Mona Lisa Gold, Silver and Copper leaf. This is an item that we are thrilled to be able to bring back for you.  It's been a few years but we are finally able to get it again.  If you've never tried this product you're going to want to. 
These applicator bottles are new too.  If you need precision when using liquids these are sure to come in really handy.