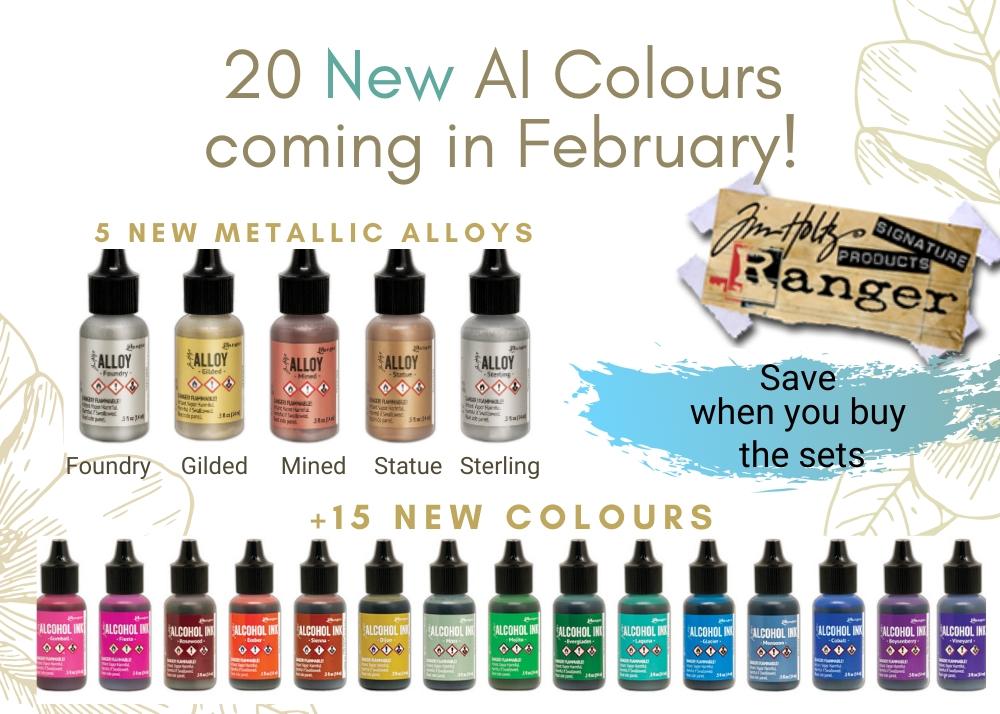 New Tim Holtz alcohol ink colours will be here February 2020!
We have had several inquiries already and yes, of course will will be bringing in all of the new Tim Holtz alcohol ink colours for you.
We'll let you know when they are on the way!
We'll have them as open stock and we'll be selling each new complete set with a  discount just like we do with the line of Tim Holtz Pearl colours.
We won't have them in the prepackaged sets of 2 and 3's anymore. Open stock is by far the best way to go.
You may have noticed that we are phasing out the other prepacked sets.  Once they're gone, they're gone!
You can find them here.
Find all of the Tim Holtz inks here and accessories here.
Once the Tim Holtz brand novelty papers are gone we won't be restocking them. The link for the all of the substrates we carry is here.
We will still carry the Yupo pads and rolls.  Get them now.