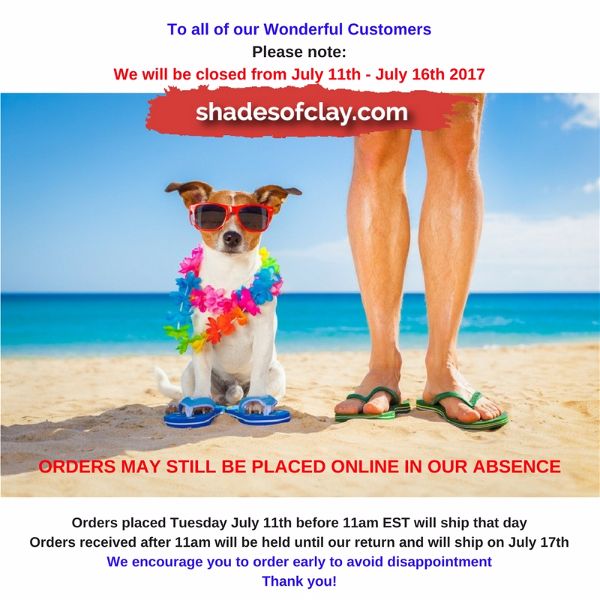 We're trying to enjoy the summer before it is gone so we're taking some time off.
If you place your orders by Tuesday July 11 at 11am EST, they will ship that day!
All orders placed after 11am will be held and will ship on Monday July 17th.
Thank you.