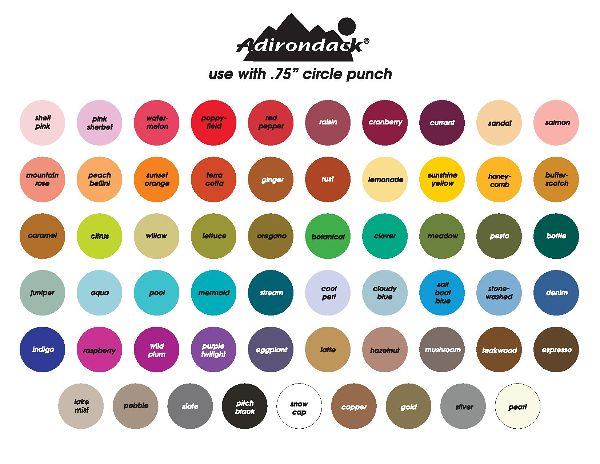 Organize your Alcohol Inks
Just in case you missed it, here is the link to download the color chart for the Adirondack Alcohol ink colors. Keep it close by where you work with your inks. That way, if the bottles get messy and you can no longer read the label, you will have the names in front of you.
Try using a large enough bin to store your ink bottles in the same configuration as the chart. If your bin has a lid, tape the chart to the inside so that when you want a certain color, all you have to do is look at the chart and find the color's position. Reach for that same spot in the bin and voila! (Hopefully you picked up the correct color).
If your bin doesn't have a lid, tack the chart  to the wall and place your bin/box of inks directly in front of the chart and use as described above.
One of our customers requested these ArtBins (typically used for storing .5 oz of glitter glues) to store her ink collection.
If you don't want your inks upside down, remove the 2 trays and just use the bin  for the ink bottles.  (You could then use the 2 trays to hold your other .5 oz bottles of whatever.)
The lid could hold the chart of all the colors. Unless you are retro-fitting the bin with shoe boxes for your inks, your bin will have to stay flat as using the carrying handle in this case would mean a small disaster.
Another use for the chart as Tim suggests is to punch out the circles and tape each one to the inside of your Tim Holtz palette.
The alcohol inks  dry inside the palette but can easily be re-activated with your alcohol ink blending pen.
Use one palette for your favourite colors and another palette for all of your custom mixed colors.