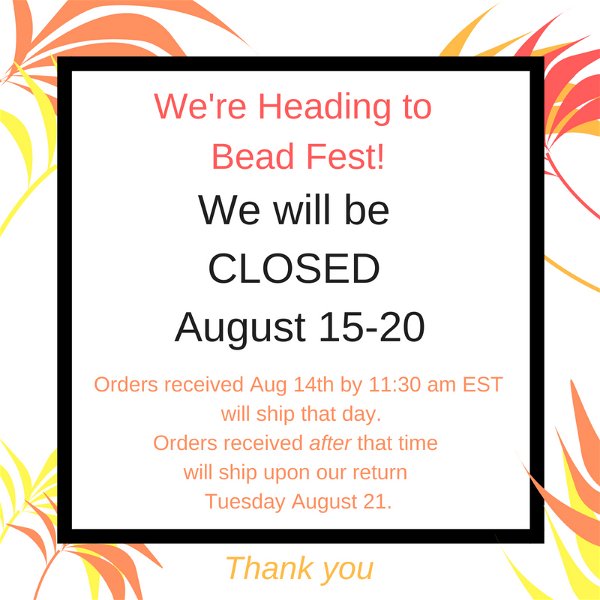 Shades of Clay Holiday Schedule
We know it's a little cheeky of us but we are squeezing in one more short holiday before the summer ends!
We are closing shop for a week.
Patti and I (she's my #1 assistant here at Shades of Clay) are taking some classes at Bead Fest in Philadelphia!!
We are so excited! Will you be there?  Let us know and maybe we can meet for a chat!
Please see the graphic for order deadlines.