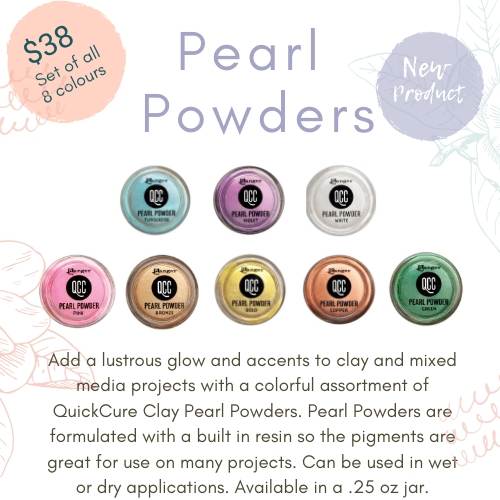 Quick Cure Clay Pearl Powders-Set of 8 Pearlescent Colours
Add a lustrous glow and accents to clay and mixed media projects with a colorful assortment of QuickCure Clay Pearl Powders. Pearl Powders are formulated with a built in resin so the pigments are great for use on many projects. Can be used in wet or dry applications. Available in a .25 oz jar.
Perfect on polymer clay too.  Sold as a set of all 8 colours. Turquoise, Violet, White, Pink, Bronze, Gold, Copper, Green
Find them here.