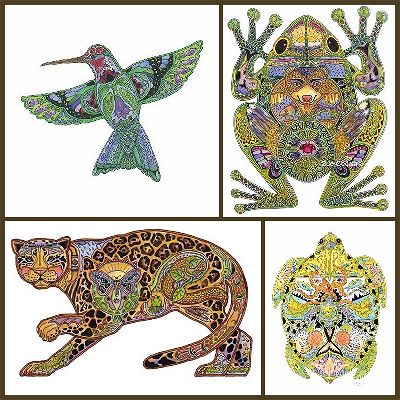 Animal Spirit stamps by EarthArt International are intricately detailed unmounted rubber stamps.
These fine detailed stamps are the creation of Sue Coccia.
She is inspired by nature and says: "Animals are in desperate need of protection, mostly from loss of habitat. I hope to raise awareness, for people to understand that we are all intricately connected."
Click here to see the Animal Spirit rubber stamps.