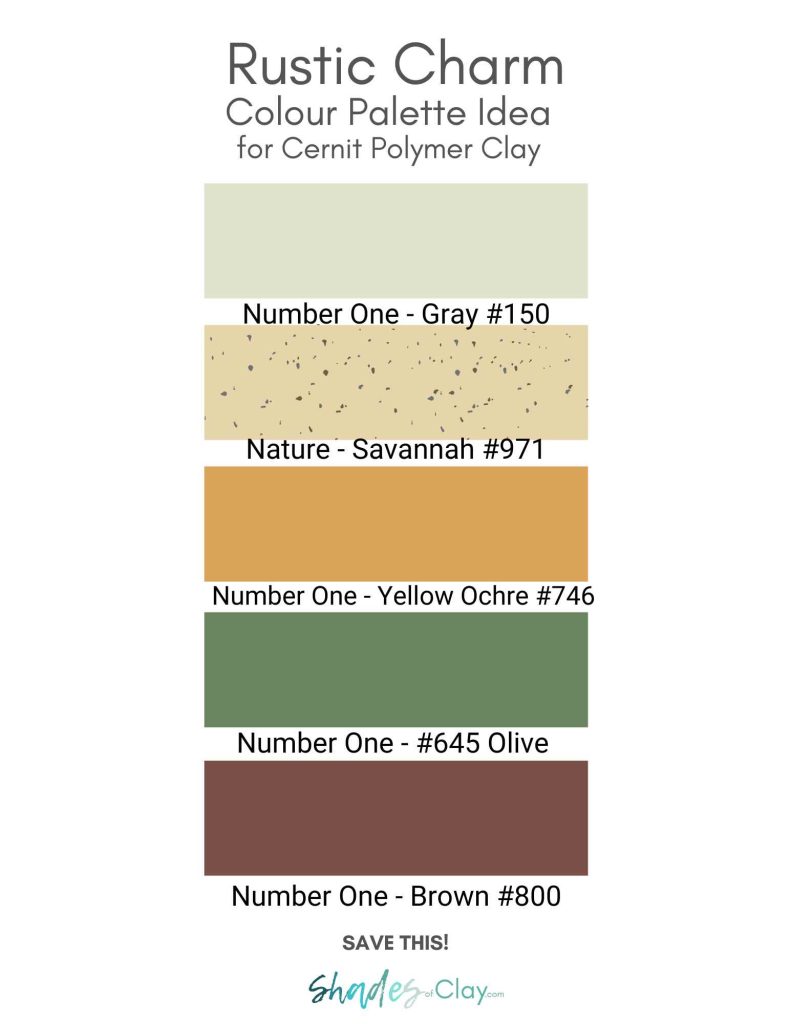 Hey there,

I realize that shopping for clay colors online can be tricky due to differences in how they appear on screens.
It would be so much nicer if you could gather the packages with your own hands and group them together yourself.
But since that's not possible, we've put together an autumn-inspired palette for you.
I think this selection of colours captures the cozy vibes of fall.
You'll find our Cernit Number One colours here and the Nature series colours here.
If you want to add some elegance with the metallic colours you'll find them here.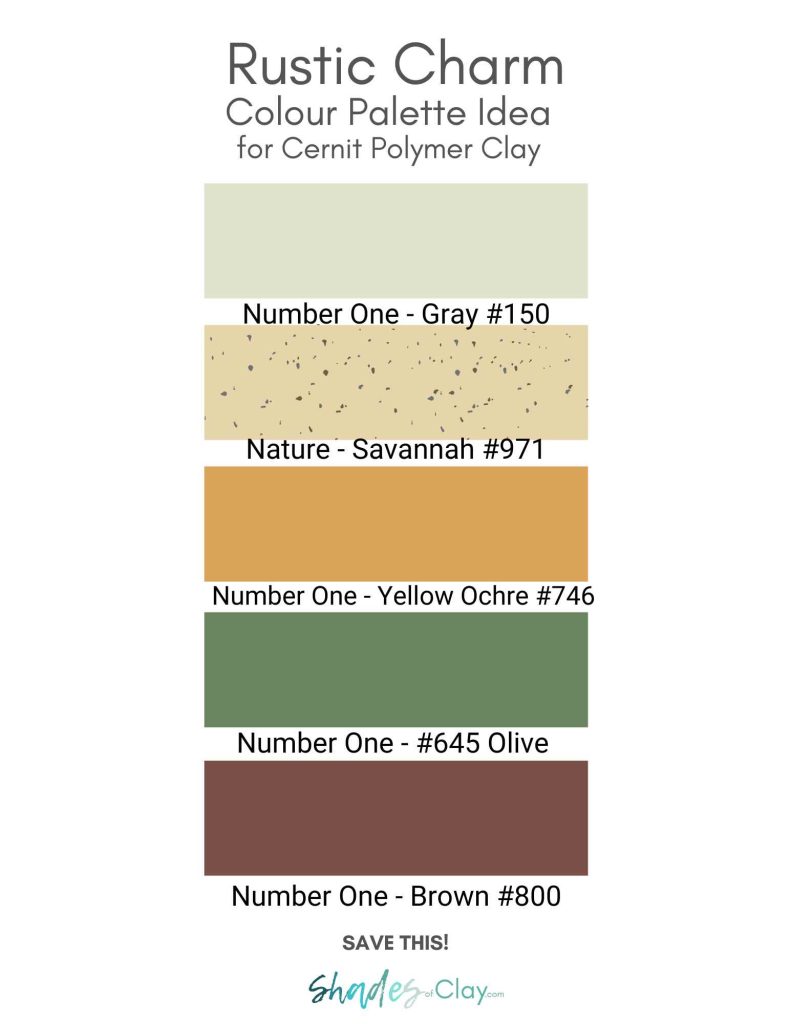 Download your own pdf version of this Cernit Number One Polymer Clay Chart
                                                                                                                      Cernit Number One Colour Chart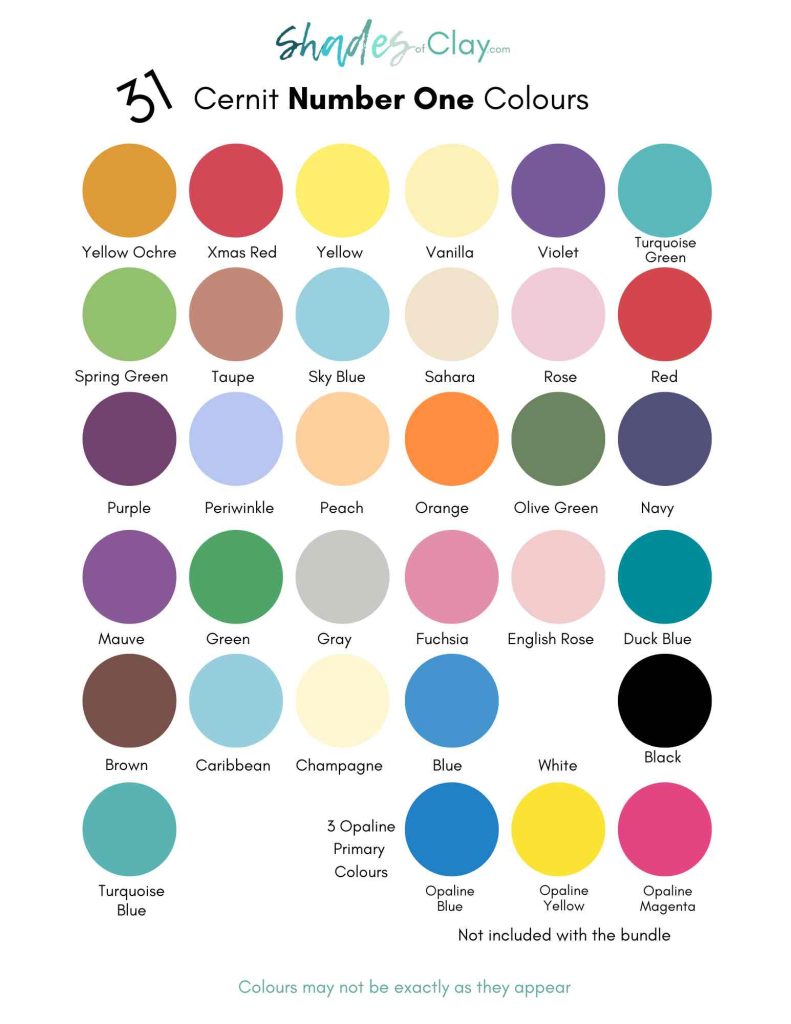 Did you know that we have created several bundles of polymer clay (or alcohol ink) to help you save time and money?
Find them here:
Cernit Number One bundle 
Cernit Metallic bundle 
Our Cernit Transucent bundle is currently sold out.  
We'll be doing a restock of much of our Cernit clay, blades and varnish soon. 
Oh, we'll also be stocking some of the 500g packages of Cernit DOLL as well as adding the Cernit glue and Magic Mix! Stay tuned. 
You can type "bundle" into the search bar on our website whenever you're ready to see all of your bundle choices.
Here is our Souffle bundle
Tim Holtz alcohol ink bundles
Warmly,
Wendy