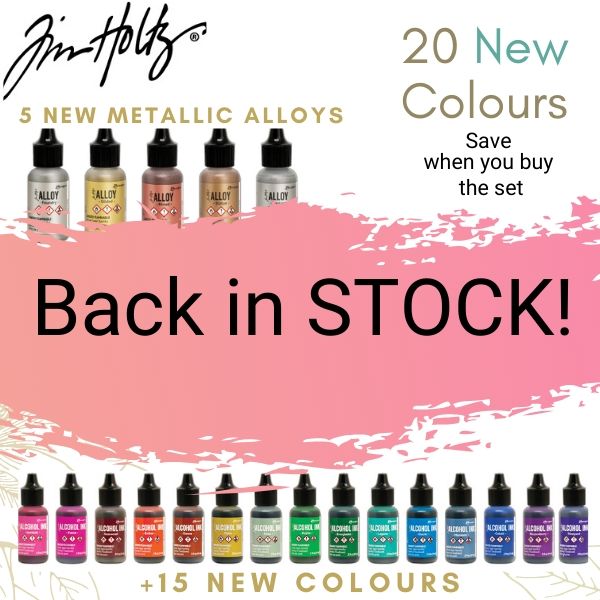 The Newest Tim Holtz Alcohol Ink Colours are back in stock
We are glad to have been able to restock our shelves so soon.
With everything that is going on in the world around us and with the US/Canada border having restricted access, we weren't sure when we would get our hands on this second shipment.
We had to do things differently this time to get them here but we're so glad it all worked out.
We know so many of our customers have been choosing to keep themselves very busy these days.
As long as Canada Post is open for business so are we.
Our polymer clay and alcohol inks have been selling very quickly.
Enjoy your newly found gift of creative time. You can find the inks here.
Please remember we can't ship alcohol ink outside of Canada.