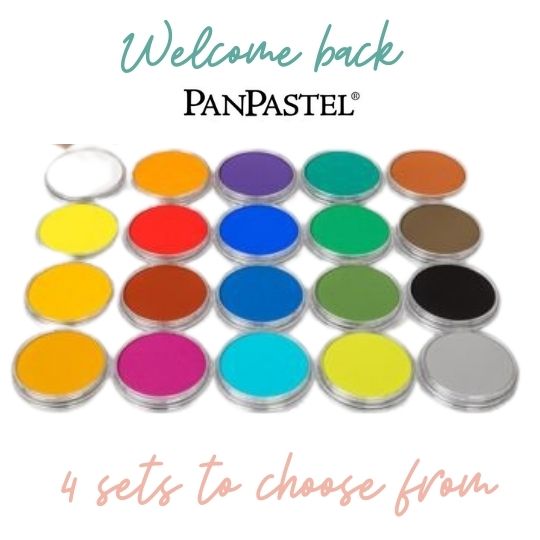 Welcome Back PanPastels!
I'm thrilled to announce that I have found a supplier for the PanPastels.
Beautiful, rich pigments in a dry form.
They work beautifully with unbaked polymer clay and so much more.
I chose 4 gorgeous sets to start with.  You can find them here.
All sets contain applicators but only the large Pure Colour Set contains the long applicator handles.
If there is any demand at all, I will bring in the empty palettes with lids so you can store them flat and easily see every colour at one time.