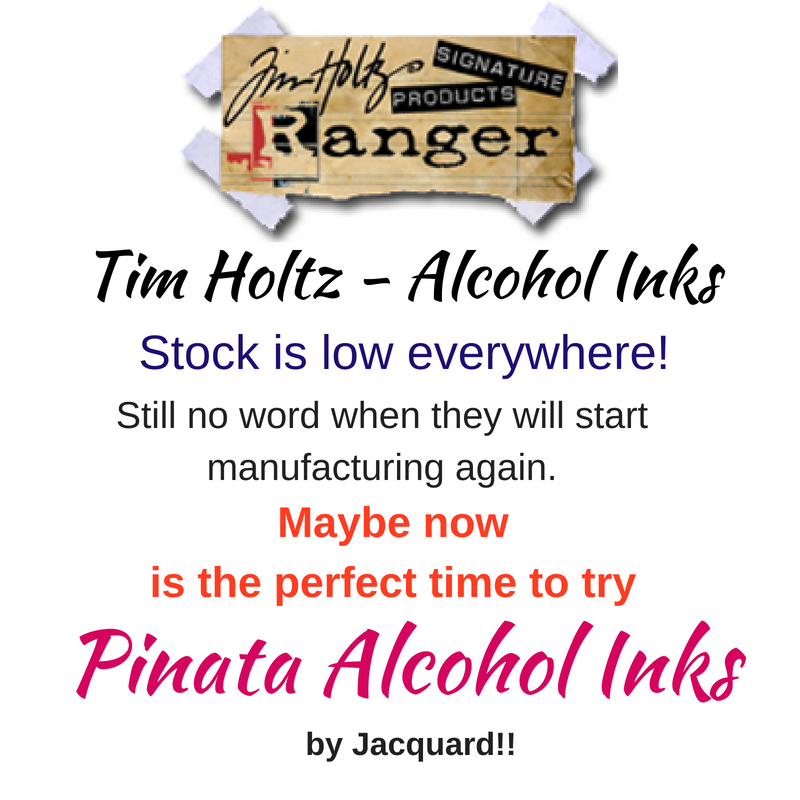 Have you noticed the shortage of Tim Holtz brand alcohol inks?
The Tim Holtz brand of inks haven't been manufactured since mid April when they ran out of bottles for the alcohol ink.
We didn't make a formal announcement back then for fear of the stampede  that would ensue.
We managed to stock up at that time, but now we are left with very limited quantities.
We as a retailer, are still waiting to hear when production will resume.
There is some good news
The manufacturers of the Pinata line of inks have recently resolved their manufacturing issues so we are once again well stocked!
Several of our customers choose to use both the Tim Holtz brand and the Pinata brand simultaneously in their work.
We'll let you know when we find out more information.  Check our blog posts, check us out on FB or sign up for our newsletter to be kept in the loop.  (Scroll down to the bottom of that page for the sign up link.)
Click here to see what we have left in the Tim Holtz singles and sets.
Here is the link for the Piñata brand of alcohol ink.