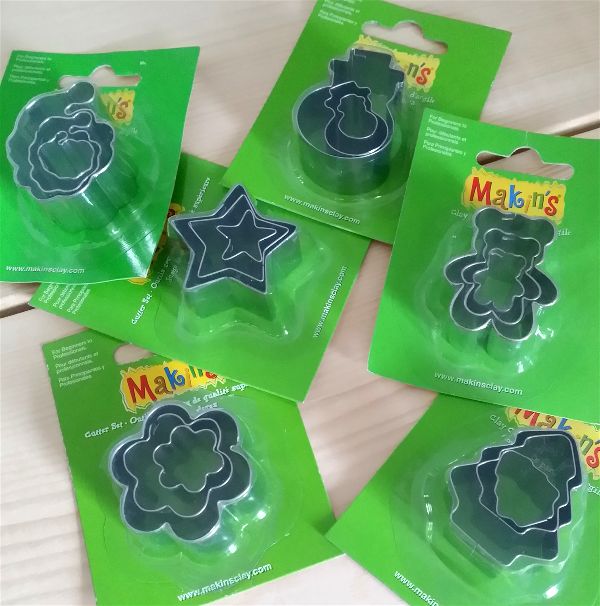 Cookie cutters are fun!  They make light work of any project.
We have grouped 7 different shapes together for you here.
Each set has 3 different sizes and is regularly priced at $2.79.
7 sets at the regular price would cost almost $20.  We are offering them for just $12
We have lots of whimsical shapes available.
You will get 7 randomly chosen shapes (may differ from those shown in the image).
Some of the shapes we are clearing out include:
Fish
Santas
Christmas Trees
Stars
Ice Cream Cones
Houses
Cupcakes
Teddy bears
Bells
Angels etc.
Add to your stash of metal cutters while helping us make room for new items in the new year!
Create endless fun for the young ones in your life (including yourself !).
We won't be stocking any of these shapes  once they're gone so act now to avoid disappointment!!
What a deal! Find the sets here.
You may also like this set.  Find it here.