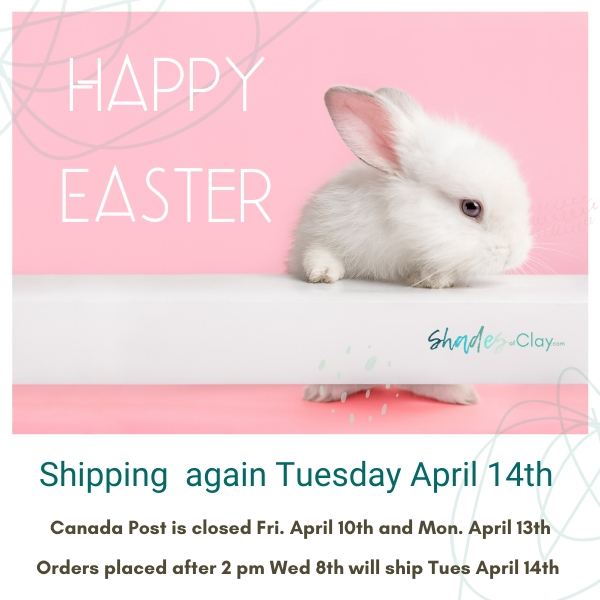 We will remain open during these trying times.
It is more important than ever to create at times like these.
It helps to relieve anxiety and soothes our souls.
Please be gentle with yourself.
Stay healthy and safe.
We have decided to take a short rest.  We will be closed Friday April 10th-Monday April 14th.
We will resume shipping again on Tuesday April 14th 2020.