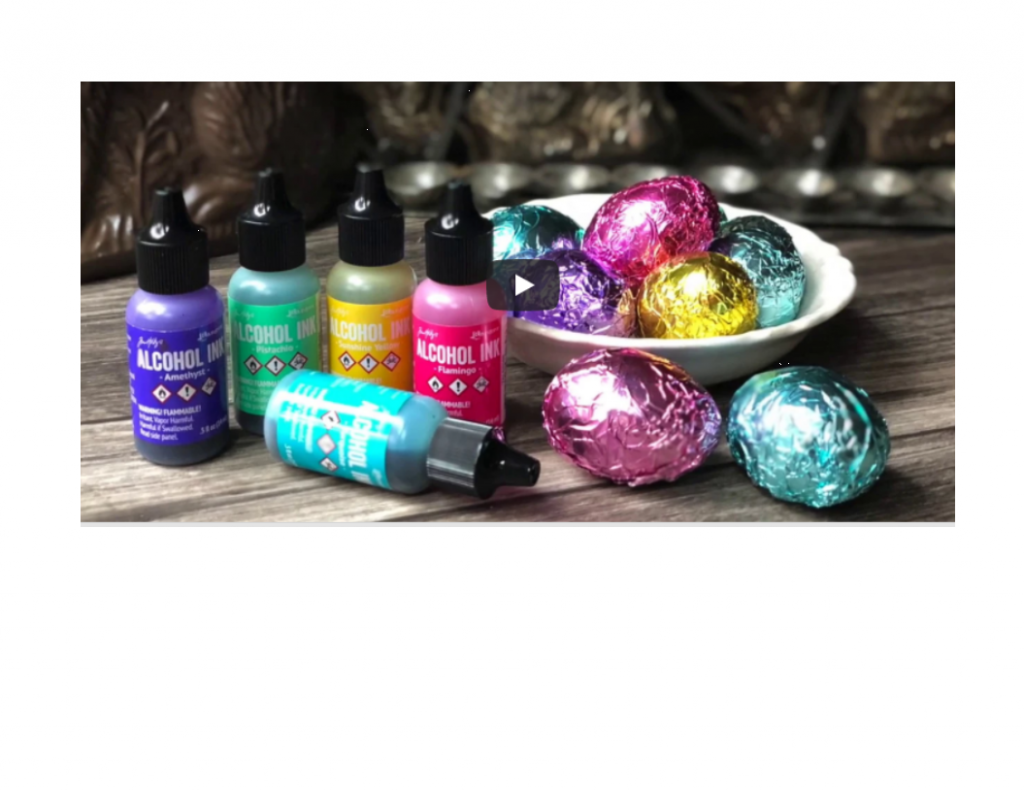 Tim Holtz has created a video showing how easy it is to decorate eggs for Easter.
He uses plastic eggs but you could try the alcohol inks on real eggs too. (Just be sure to blow the yolks out first as they won't be edible after using alcohol inks on the eggs surface.)
Tim Holtz alcohol inks and the Pinata brand can be found here.
We are embarrassingly low in both brands of inks again!
Another new shipment for both brands are already on their way.  We hope to be re-stocked by the 19th of March.
Man these inks are soooo popular! 🙂  If you are sitting on the fence about giving them a try…..what are you waiting for?  The colours are so vivid.  An artists dream come true.