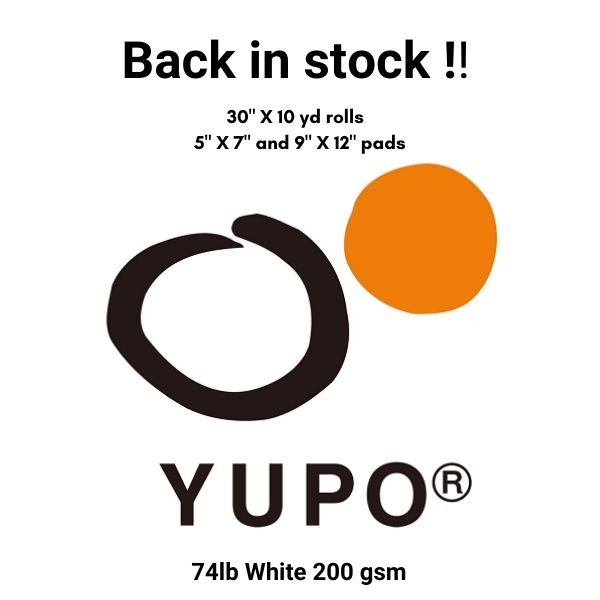 30″ X 10 yard rolls of YUPO paper are back in stock!
We jumped through a few hoops (and maybe even begged a little) to get the 30″ X 10 yard rolls of YUPO for you.
We will also have the 5″ X 7″ and 9″ X 12″ pads back in stock too. 
We've had to change the way we do business to keep your favourite items in stock.
The ship cost of these has more than doubled for us and the US rate of exchange is incredibly high at present.
We'll have to increase our prices on the YUPO but we promise to make it as minimal as possible.
Find our YUPO here.