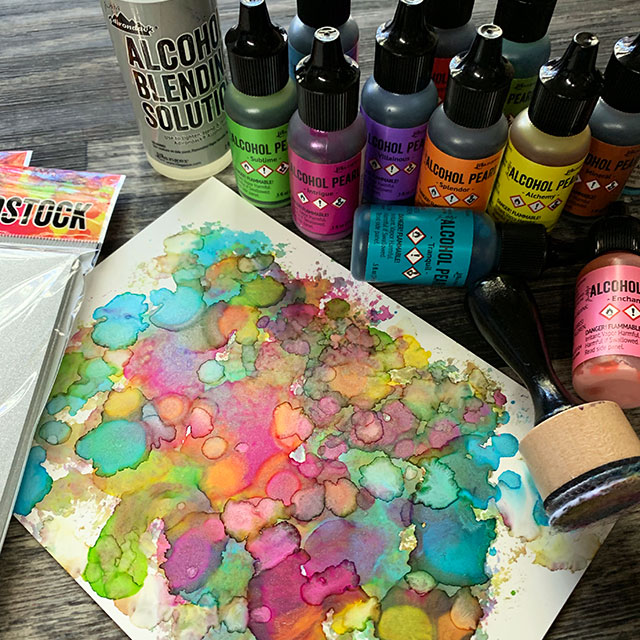 OMG, just when you thought it couldn't get any better.
Tim Holtz has come up with a new line of alcohol inks called "Pearls" and lots of new substrates too.
Watch the first half of the video to see Tim reveal all (You may have to slide the bar to the beginning).
They are promising to ship the new products in February.
Yes! We have already place our order!
You can find all of our alcohol ink products here.