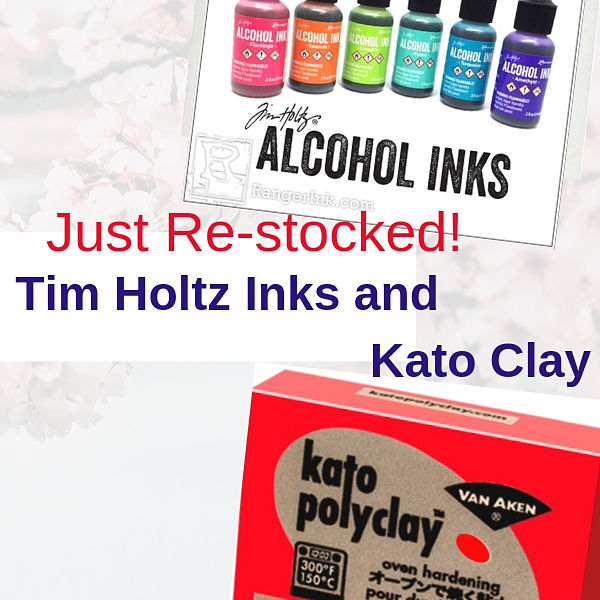 Re-stocked Tim Holtz Alcohol Ink and Kato Poly Clay
Sometimes it feels like it takes forever to get our new stock on the shelves but our shipments have finally arrived.
There are a few items delayed at the manufacturer though.  The Kato Liquid Medium (Kato Sauce) and also the Poly Paste are on back order.  Hopefully they will be back in stock soon.
Find your favourite Kato products here and you all of  the alcohol ink products here.
The newly redesigned alcohol ink blending pen has finally arrived too!
A dual-tipped empty pen designed to be filled with Alcohol Blending Solution. Use to blend and lighten dry Tim Holtz Alcohol Inks already applied to non-porous surfaces like Yupo or transfer color from a dry Alcohol Ink Palette. The Tim Holtz Alcohol Ink Blending Pen features both a large and small brush tip. Find it here.